L'Absurde Genie des Fleurs
Miha Trifa & Tom Gautier
(Languedoc, France)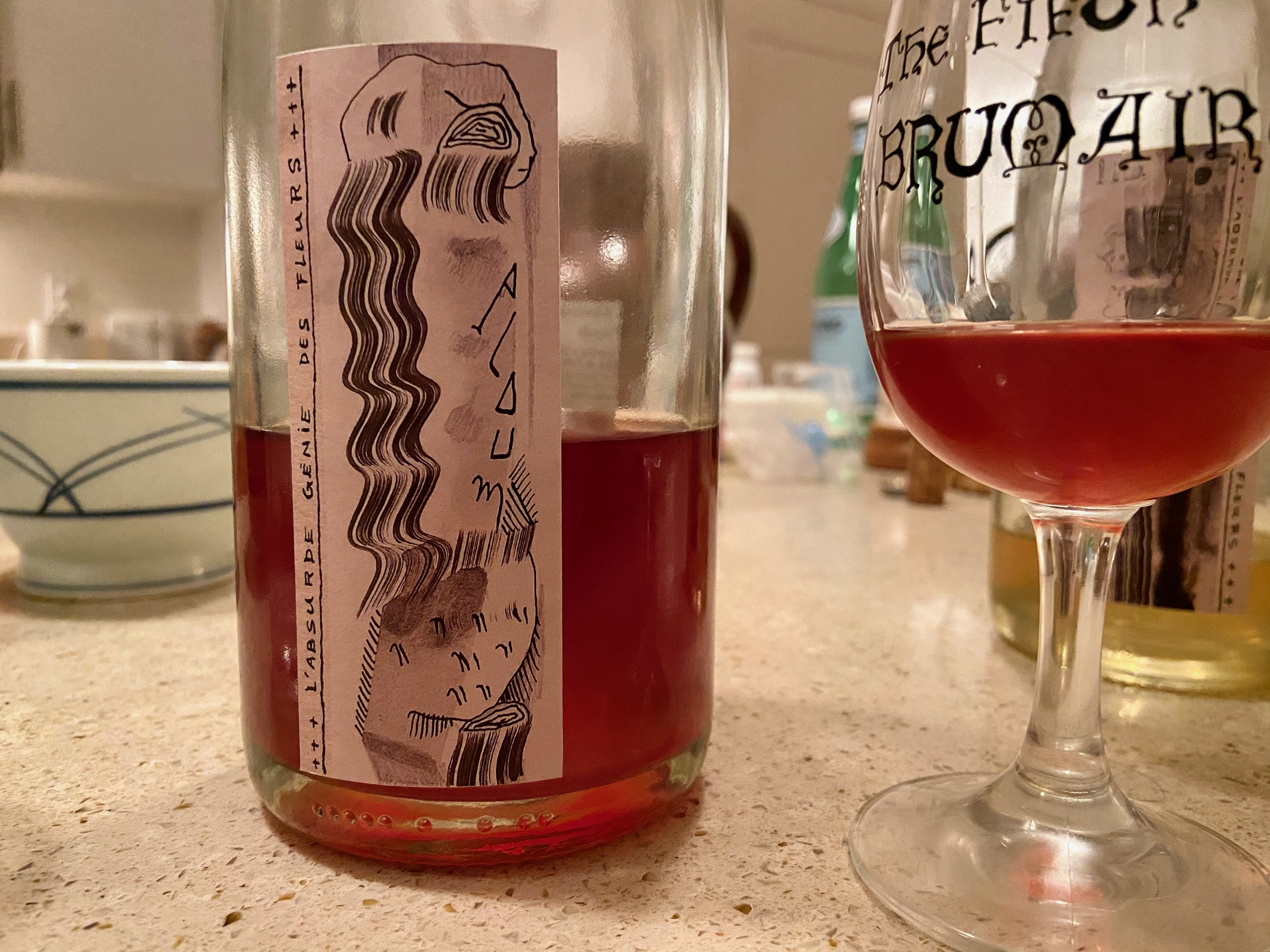 There is a specific kind of hypnotic tension that can only exist between two people. It's within these liminal spaces between pairs in partnerships; creative, romantic, or business—the push and the pull of energies both disparate and complementary—that the real magic occurs.
Miha Trifa, a Romanian formerly in the world of psychoanalysis, and Tom Gautier, a Frenchman from Nantes, at a point existed together in all three of the above associations. No longer romantic partners, they still work in concert creatively and as business partners. In their wine, I find both an immense sense of forward momentum into the future as well as a deep ephemerality—a real feeling of the impermanence of things. It's this inner tension between two souls who've decided to stick it out, for now, in the name of something as beautiful as wine, that makes me most excited about the recent discovery of this spirited project.
L'Absurde Genie des Fleurs
began in 2015 as a fairly anonymous negociant hustle, working out of a couple garages in Bédarieux, in the Languedoc, and purchasing fruit from the likes of Remi Poujol and Julien Peyras, and also being mentored by Axel Prüfer. In 2019 Miha and Tom purchased five and a half hectares of vines together and have now completely shed the negociant business, solely working with a small amount of estate fruit and keeping the micro vinification spirit of the project alive—2500 bottles for one cuvée being the most made in 2020, and 350 being the lowest.
L'Absurde's visual aesthetics are what stuck out to me first, striking a deep chord when I first started noticing their bottles pop up on the feeds of a few certain wine freaks during lockdown of last year. Beautiful hand drawn labels on clear crown capped bottles—very clearly nods or
afters
to Pierre Beauger and Aurelien Lefort (or let's face it, Lefort's also being nods to Beauger). In a rare instance, though, the energy contained in these wines actually do the visuals on the bottles justice.
Miha Trifa, courtesy
Not Drinking Poison
While briefly visiting Paris a couple of months ago, a friend and I popped into
Montezuma
for a night cap. After a couple of bottles, Louis, one of the owners, asked if I had ever tried Miha and Tom's wines before, and offered me a bottle of
Arc
2019 to go, an 100% Cinsault. I opened it a few days later over dinner in Flonheim, Germany, where I was spending the week helping out Martin Wörner and Alanna Lagamba during their intense harvest.
Arc
was the perfect antidote that evening to the days' woes. The whole crew was completely intrigued by the mystique of the bottle and the five of us (miss you Leah and Raphael) finished it in about 15 minutes, all of our spirits clearly lifted afterwards. Lithe and lively, and leaning more into the fruity and vibrant side of what well raised and vinified Cinsault can offer, this was a stellar introduction to Miha and Tom's work. It was this tension between energetically fuzzed ripe fruit and stasis, each pour from the bottle oscillating, that has me so enthralled with these wines, and for the future of both Miha and Tom's work, whether they decide to stick it out together, or to go on their separate ways.
One bottle per cuvée, per customer, please :)
Ploum 2020
Cinsault and a touch of Chardonnay
$30
Mugurel 2020
Macerated Cinsault and directly pressed Carignan juice
$30
Zmeurica 2020
Cinsault and a touch of Mourvedre
$32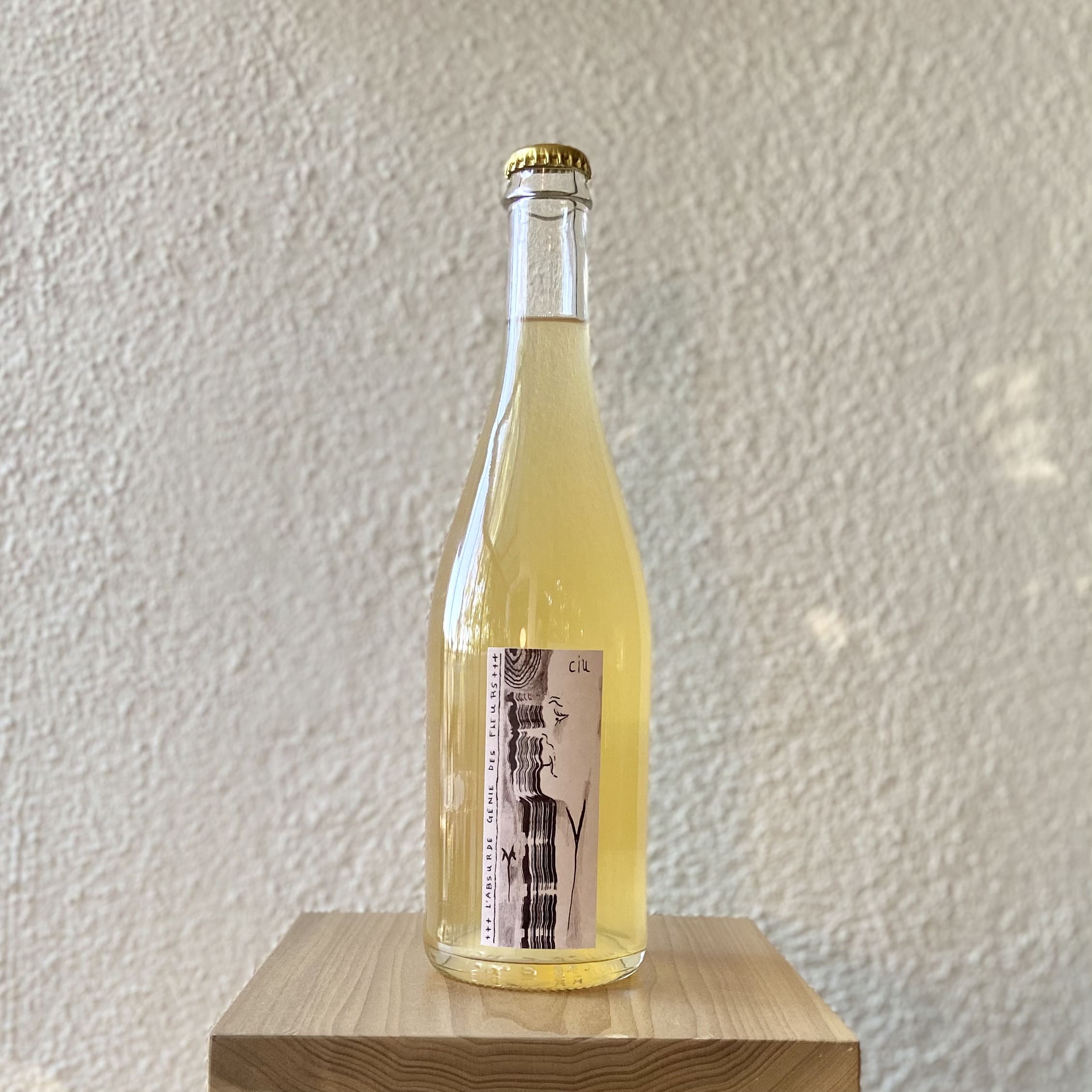 Ciu 2020

Terret Gris (2 day maceration)
$41
Lin 2020

Terret Blanc (2 day maceration)
$41
Bunici 2020

Old vine Carignan / Aramon / Morastel / Gros Noir de la Calmette / Grenache / Cinsault
$38
Apus 2020
Carignan / Aramon / Cinsault
$41
Dor 2020

Carignan / Aramon / Clairette
(each bunch hand-destemmed with scissors as an alternative to traditional carbonic maceration)
$46