Raj Parr
(Cambria + Cucamonga Valley, California)
Raj Parr, the former head sommelier for Michael Mina's almost infinite seeming list of restaurants based mostly in the USA, at one point turned away from the corporate restaurant and master sommelier world, and began to dig some roots, making wines of his own. He now runs Phelan Farm, a property on California's central coast in Cambria that was planted by Greg Phelan in 2007. Making wines both for the farm, and for his own personal projects, the 2021 vintage marks the first time that these wines are available in some form of critical mass.
With such a rare pedigree, it's obvious that Raj likes to drink the good stuff, but at the same time, and perhaps much to the chagrin of the somm world, Parr also has a penchant for heralding many of the under the radar winemakers that we all look up to—Renaud Boyer, Etienne Thiebaud, Nacho Gonzalez all come to mind, just to name a few. After tasting the range of these Phelan wines, I sense that being a good taster is the first step to becoming a good winemaker; these are staggeringly, and perhaps unsurprisingly, good wines that feel mysteriously weightless and full of intrigue.
I recently got to taste a selection of the Phelan bottles hands on with Raj at an informal hang just down the street from where I live a couple of months ago, while Raj was down in LA for the 2022 harvest of his Scythian wines; a night of controlled chaos, blind after blind of mostly white Jura or Burgundy also got opened with both a sensual and intellectual fervor that I long for at the table every time I open a bottle of wine. This was an inspiring experience of tasting on a high level, and it's something I hope to continue with friends, each time any bottle gets popped.
Autrement 2021
(Phelan Farm)
Gamay / Pinot Noir / Mondeuse
$50
A weightless blend inspired by the wines of the Savoie; mysterious with coastal dewey tannins, beautiful acid, and a peppered quality throughout.


Gamay 2021
(Phelan Farm)
Gamay
$56
Both slightly weightier and racier than Autrement, this feels more Californian in style, yet I also feel a certain Burgundian quality as well.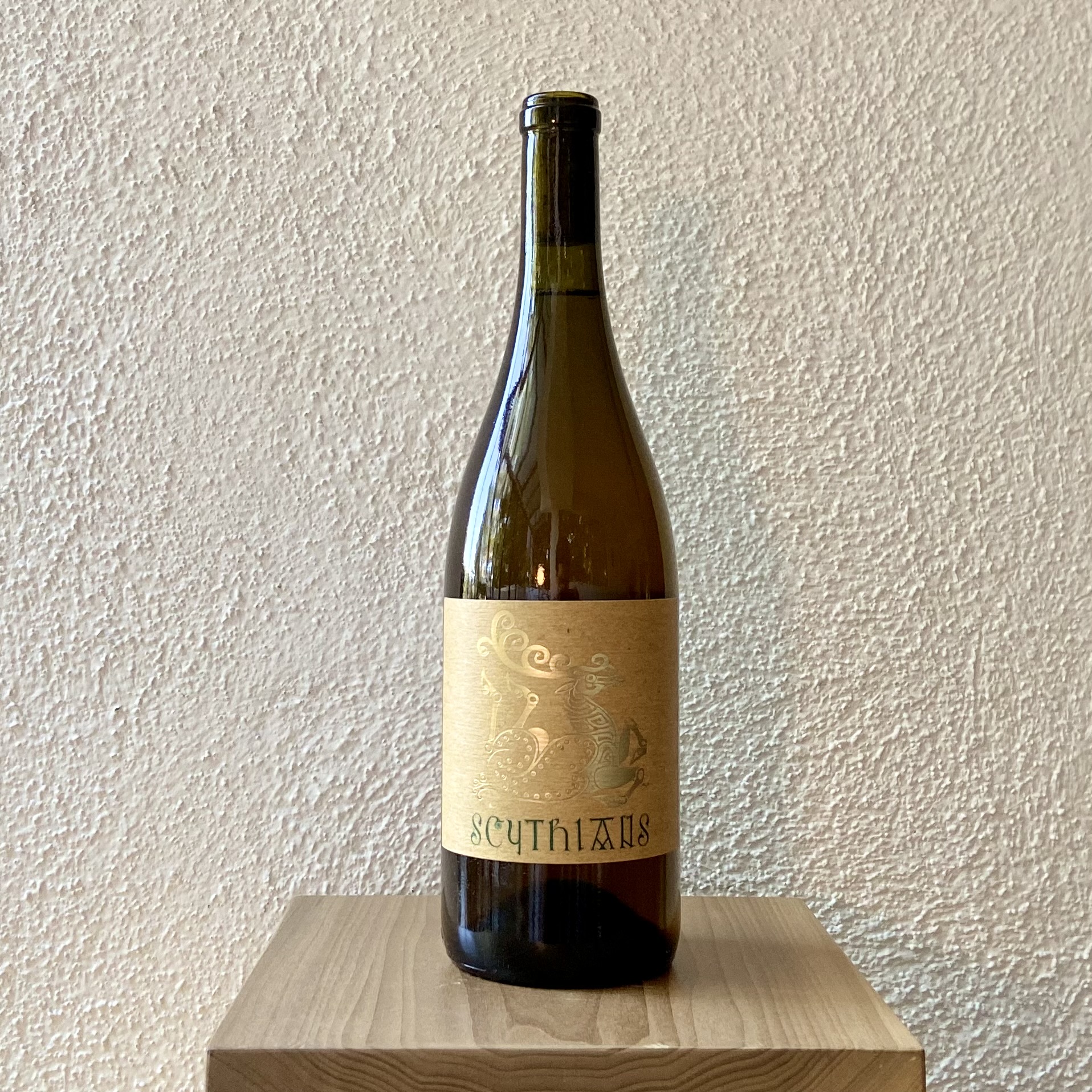 Scythians White 2021
(Cucamonga Valley)
Palomino
$47
A beautiful and textural white wine with a touch of oxygen—complex juice that belies its origins in the Cucamonga Valley.