No Control
Vincent Marie (Auvergne, France)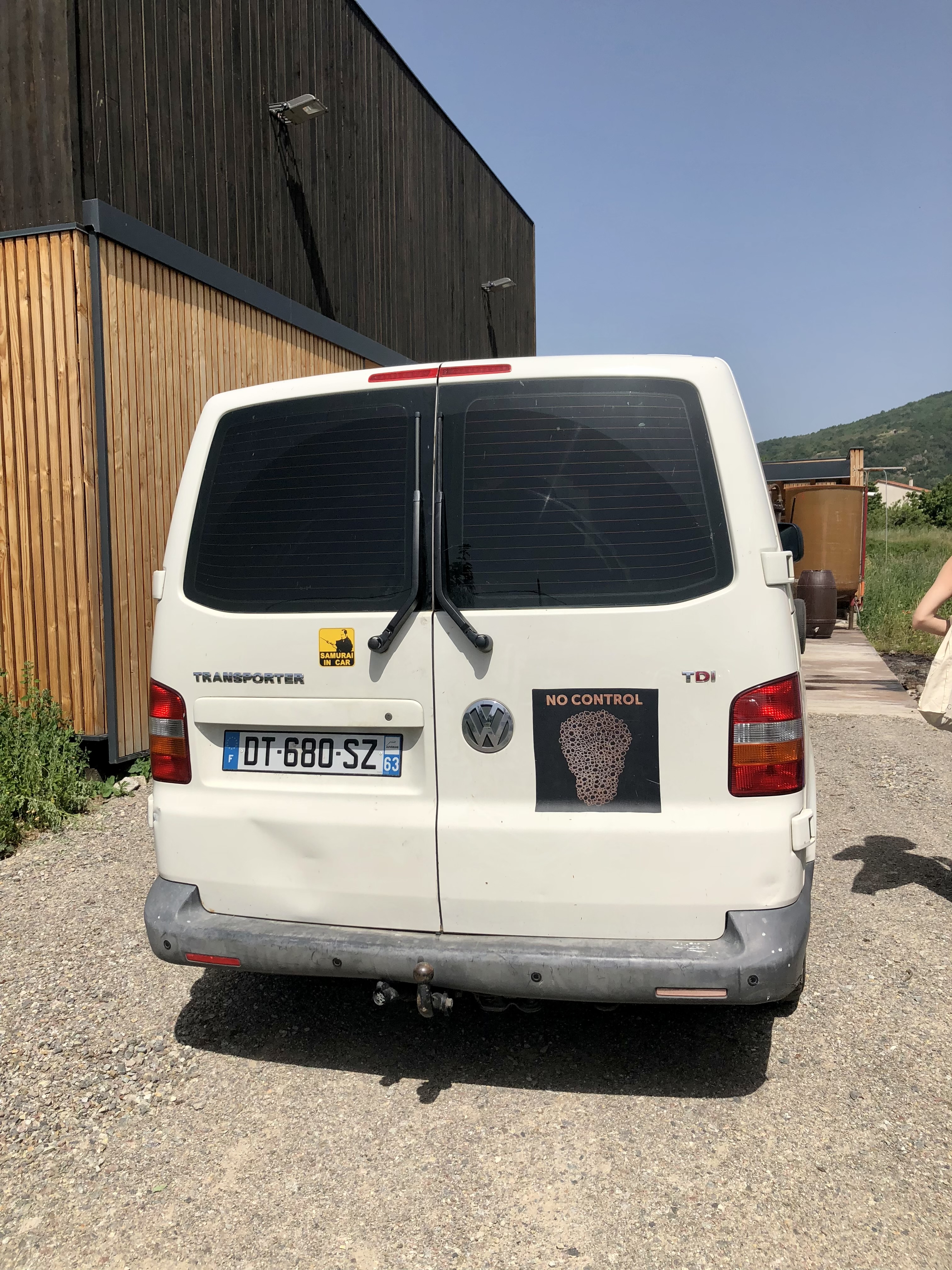 "All roads lead to Auvergne," I once joked to a good friend before he took his first trip to the area. And I think it's true. Located dead center of France, the Auvergne has become a sort of haven for the types of winegrowers who deal with freedom and personal expression above all other facets of winemaking, while never losing sense of place. There is no feeling of any one method being traditionally correct here, and the varying expressions from a small group of winemakers in this vast region feels infinite. Auvergne is a place where one can hide out, reconnect with the old world, hone the craft, and take some time to figure some personal things out as well.
Vincent Marie's domaine No Control is an integral part of the scene in Auvergne, and his wines were also early introductions that piqued my curiosity about the region some years ago; I vividly remember drinking Magma Rock at Clown Bar on one of my first trips to Paris in 2015, and my curiosity has yet to plateau, always eager to try new vintages and to see where the project goes. While clearly inspired by downtown NYC's punk music and art scenes of yesteryear, there is also a studious quality to Vincent's wines that contrast the aestheticized labels; Marie did after all work for Bruno Schueller, and a controlled sense of improvisation runs through these bottles.
Tasting through a range of wines and ciders at Marie's compound in Volvic a few years ago with Mito Inoue, who just happened to be hanging out when we showed up, I was impressed by how sleek and confident the wines felt, how sure of themselves they were in the glass and on our tongues. At their best, Marie's wines can feel like benchmarks—both for Auvergne, and for the universe of wine at large.
Fusion 2020
Gamay d'Auvergne / Beaujolais Gamay
$37
A blend of Vincent's own Gamay d'Auvergne as well as purchased Gamay from the Beaujolais
Rockaille Billy 2020

Gamay d'Auvergne
$37
100% Gamay d'Auvergne from 50 year old estate vines in Volvic